A few decades ago, Dubai was nothing but a fishing and pearling town along the creek. Life was tough in this harsh desert. They reared sheep and goats for food and wool. Wool was a necessity during winters. They used falcons for hunting and horses for wars. But above all, one animal became an integral part of their daily life. If not for these beasts, it would have been impossible for them to survive the desert. I am talking about the camel — the ship of the desert. 
There are two predominant theories as to why they are called the 'ship of the desert'. One theory suggests that it was because of the way they walked, swaying side to side like a ship on a tumultuous sea. According to the other, it was because of the incredible ability of these animals to traverse the desert with so much weight on their back.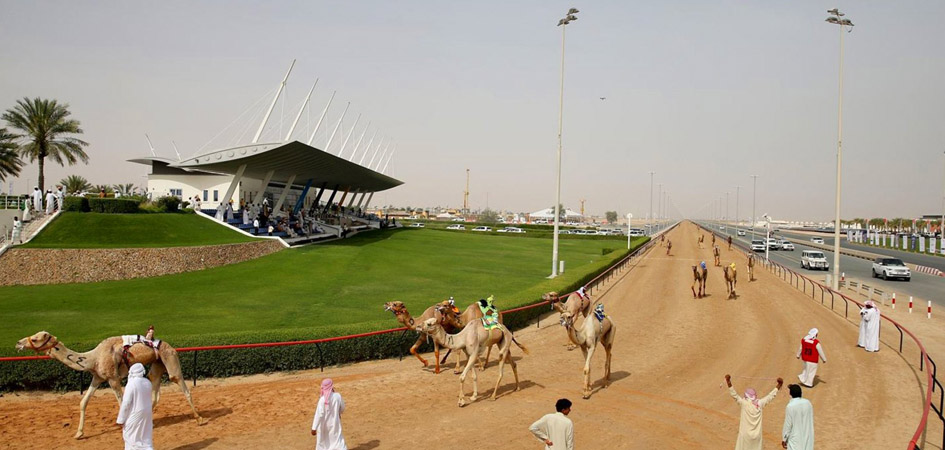 Camels and Arab heritage
Camels were a prized possession of Arabs. They took pride in the number of camels they owned. Camels were expensive and served as a source of wool, food, and transportation. In the past, the Agals (the black ring that Arabs wear on top of their headdresses) were made of camel wool. Look at the volumes of poems they penned about Camels to really understand the love Arabs have for camels. When Arabs liked something a lot, it was in their nature to versify their love. Poetry ran in their blood. They called their camels like they would call one another.
Even today, as modern technology has taken over much of Dubai, they still love their camels. Numerous camel farms across the country are evidence of this. You won't see camels anymore in metropolitan Dubai except as tourist attractions. They are mostly found on farms on the outskirts of the city. But some Bedouin families have their own camels even to this day.